PORTABLE AIR CONDITIONERS: PROS AND CONS
26th December 2015
The heat threatens the peace and tranquility of the home and it can have a disturbing effect in the summer months. Fortunately, the market offers some quick solutions that it must be taken into account. However, before you buy, we must know all about the portable air conditioners: pros and cons.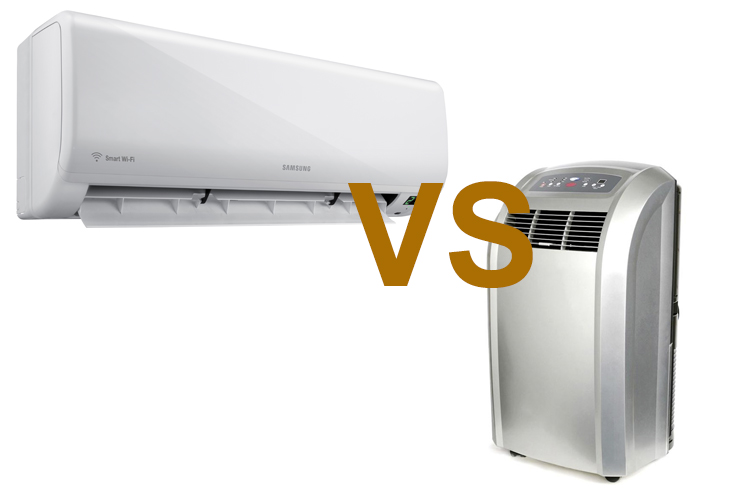 The most important advantage that you might have considered about these devices and probably convinced you to get one is that you do not need to physically install it. Another advantage is that you spend less energy in relation to a traditional system, which heats the house and not just the rooms you need.
That means that you'll spend less money, but this advantage has cons that maybe you have not perceived at first sight. In general, these portable devices have a high consumption of energy: they may reach up to the 2,000 KW/hour. That means that, in comparison, you spend more to cool a single room of the house.
The portable air conditioners are ideal for a second home, because they avoid making a large investment in a property that you do not use all year round. They can also be ideal for properties or small houses that are easily chilled. However, the problem is the space they use. It can be very annoying in apartments or small rooms to put a big device that uses too much space and hinders the mobility of people.
The portable air conditioners have more pros and cons. They can be useful for rooms that need an extra, those corners of the house with electrical appliances such as computers, which heat up the room and which are far from a source of traditional refrigeration.
As with many other devices, its price is proportional to benefits. The cheapest will be useful to really small rooms. The most expensive can help cool a space of up to 40 square meters. In general, they can be more efficient if you invest more money, but always bear in mind that they are less effective than the traditional systems.
The biggest drawback of all that you should keep in mind is that the portable air conditioners are quite noisy appliances. In the air conditioning traditional system, there are elements, as the compressor, which are situated outside of the house whilst the portable air conditioners are located inside. This makes a noise that can reach 55 decibels.
Once you have evaluated the pros and cons of the portable air conditioners, you decide to buy an appliance. Take into account that both, the portable and the traditional air conditioners demand high performance on the electrical system. This can sometimes fail and accidents may occur. Be careful and consult with a qualified electrician before taking a decision.